2018 Previous Award Winners
Congratulations to our nominees and recipients!
Here are our nominees and award recipients for the 2018 calendar year:
Rising Star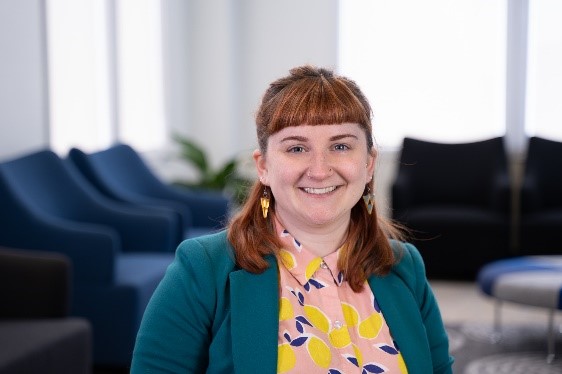 Winner: Stephanie Rufh
As the first Chemistry and Math Specialist hired at the university, Stephanie has demonstrated leadership in the development of valuable and creative resources and workshops for students at the university. She is described by her colleagues as positively contributing to student's academic success by providing a safe, supportive and engaging environment for students to learn and study.  She has shown unwavering commitment to students in her instruction of chemistry and math, and her approach is both dynamic and enthusiastic. Her passion for chemistry, in particular, is known to be contagious.
Ridgeback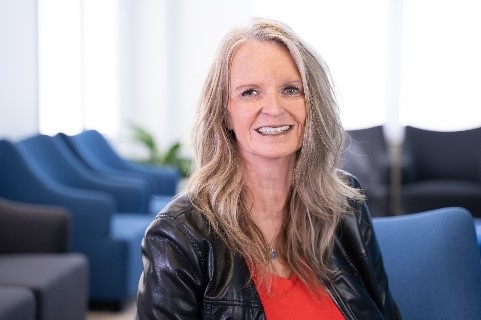 Winner: Tara Bailey-Taylor
In her nomination, Tara has been described by her peers as a real team-player with exceptional team spirit. Families and students who attend the university speak to her passion for the institution and willingness to go above and beyond to help those in need. In one example, Tara assisted a student in changing programs and personally walked the family across campus in her efforts to assist them. They have described her as an amazing ambassador for Ontario Tech, regularly encouraging others to get involved in the university community.
Nominee
Fiercely Ontario Tech University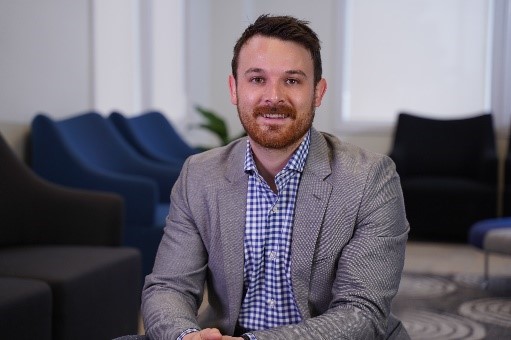 Winner: Ryan Foley
Ryan is known by faculty and students for giving his own time to help his fellow colleagues and support a multitude of projects. His positive attitude is known to be infectious. His service to the Kinesiology Lab and the needs of its students and faculty is described as extraordinarily responsive. He seeks to understand their needs and develop creative solutions to support their research and learning. His knowledgeable approach to troubleshooting and building equipment ensures the efficiency of the lab and an exceptional learning environment.
Nominees
Robert Ulrich
Jessica Boswell
U Make a Mark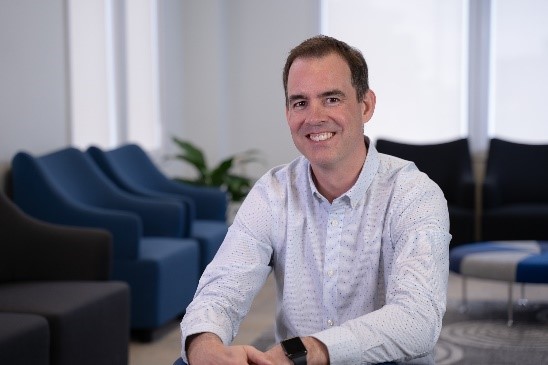 Winner: Craig Fisher
As the Athletics Program Advisor, Craig supports more than 200 student athletes. Through a recommendation initiated by his efforts, he supports a Varsity Athlete Study Hall, which has helped improve academic standing for a number of athletes at Ontario Tech. In three years, the percentage of student athletes at Ontario Tech achieving provincial and national Academic All Canadian recognition has risen from 16 per cent in 2016 to 24 per cent in 2019. The percentage of student athletes not in clear standing has decreased from 20 per cent in 2016 to 8.5 per cent in 2019, with only two per cent of those being first-year students. This is a testament to the culture of academic success Craig fosters in student athletes, and his commitment to supporting them achieve success both in the classroom and in their athletic pursuits.
Nominees
School of Graduate and Postdoctoral Studies Team: Andra Drinkwalter, Nancy Giddings, Gail Fuller, Beth Stewart (LeBlanc), Kristin Dobranowski, Desiree Saunders, Kate Oakes, Kurshid Dain, Daria Ruginis, Jennifer Pereira, Andrea Brown, and Linda Craig
Brianna McKay
Let's Talk Equity Campaign Team - Akeisha Lari and Megan Weales
Community Collaborator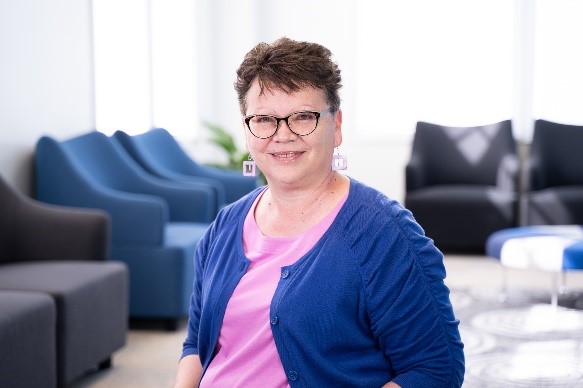 Winner: Jill Thompson
As an Indigenous Cultural Advisor, Jill brings creativity to enhancing Indigenous presence in university activities. One of her most visible achievements is her organization of the first powwow hosted at Ontario Tech University in September 2018—a successful event that brought in people from many communities. As a member of the President's Indigenous Reconciliation Taskforce and Indigenous Education Advisory Circle, Jill has demonstrated her dedication and skills in community collaboration, which have been absolutely essential to the success of these two initiatives. At the time the President's Indigenous Reconciliation Taskforce and Indigenous Education Advisory Circle were established, Jill spoke convincingly to ensure the inclusion of appropriate Indigenous community representatives, and emphasized the value of collaboration and involvement of members of our university community. She has been instrumental in the development of key Indigenous programs at the university through her ongoing collaboration and networking with university partners.
Nominees
Dan Walters
Library Access Services Team: Karin Downie, Robin Ahamedi, John Dumratt, Laurie Kingston, Paul Pasgas, Lisa Pritchard, Jeff Tomlinson and Jacquie Willett