Working From Home (WFH) Pets Photo Contest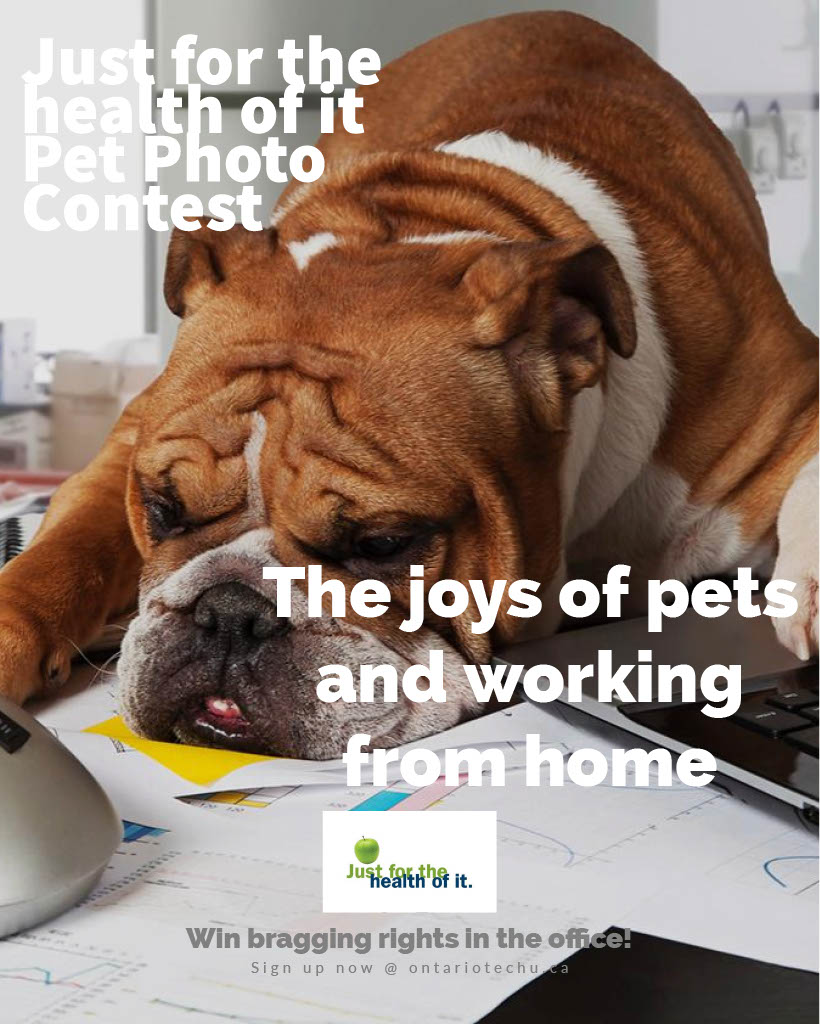 Your Healthy Workplace Committee, recognizes that having some fun and together with humor and laughter can support your health and well-being. Along with the famous "you're on mute", have you experienced scenarios where you say "sorry my dog is barking, I have to let him/her/all of them out" or "sorry everyone the cat just walked over my keyboard and I lost video"? If yes, perhaps you have a funny photo to share.
We invite you to share your funny pics of your pet(s) from your home office, to the "2021 Working From Home with Your Pet Photo Contest". Submit your photos here.
You could win one of 3 prizes and everyone will have bragging rights!
Contest details: The contest will run April 1st through Thursday, September 30th .
Submission deadline:  Thursday, September 30th, 2021
Contest categories:  Photos should capture and clear display images that fit and it must be accompanied by a funny caption to match the photo related to a WFH pet experience.
The HWC will announce winning photos in late September and feature a photo gallery through the university's media outlets.  Prizes will be gift cards for first, second and third place.
Submission details:
You may submit up to 4 photos
Amateur photos only
Maximum size: 10MB
Provide a photo caption describing your photo (maximum of 50 characters).
Good Luck! Submit here