Just for the health of it Photo Contest 2016
In support of the university's commitment to a healthy workplace, UOIT's Healthy Workplace Committee held its third annual Just for the Health of it Photo Contest this summer to promote physical fitness, activity and fun! The contest ran all summer and yielded more than 25 photo submissions. Employees were asked to submit photos of themselves taking part in any physical activity in one of three categories. Prizes included UOIT athletic wear and SportCheck gift cards to support further activity and reflection.
Our winners and runner-up honourable mentions are featured below!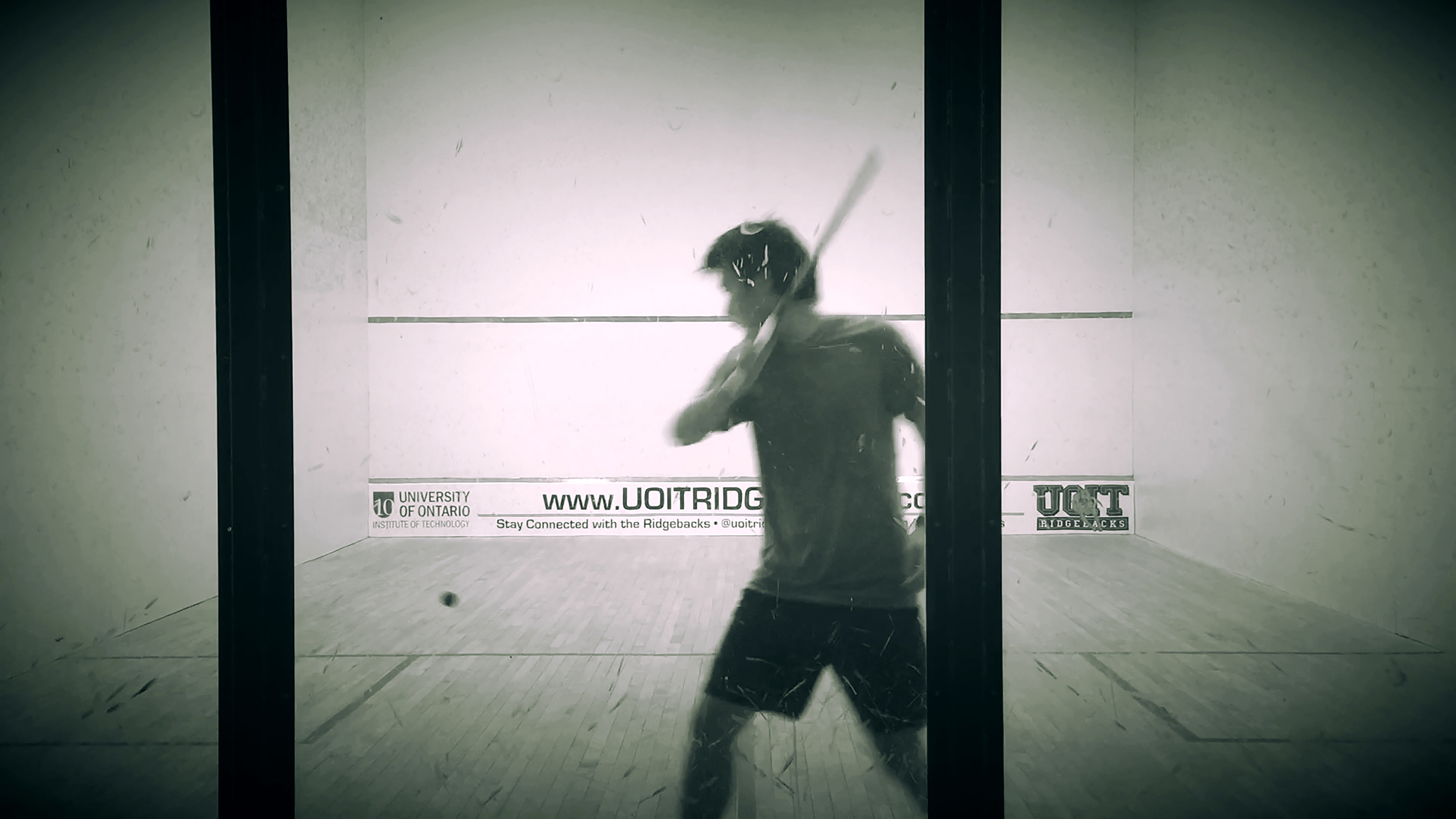 Category A: Physical fitness @ UOIT
Winner: Dr. Haoxiang Lang, Assistant Professor, Faculty of Engineering and Applied Science (FEAS)
This picture has already started to inspire a healthy movement at UOIT. Dr. Lang explains, "The composition and tone of this photo showed the loneliness of playing squash alone one summer afternoon at UOIT. I hoped to attract my colleagues to participate in it during their busy schedules. Now, we have regular weekly squash time involving some faculty members in FEAS."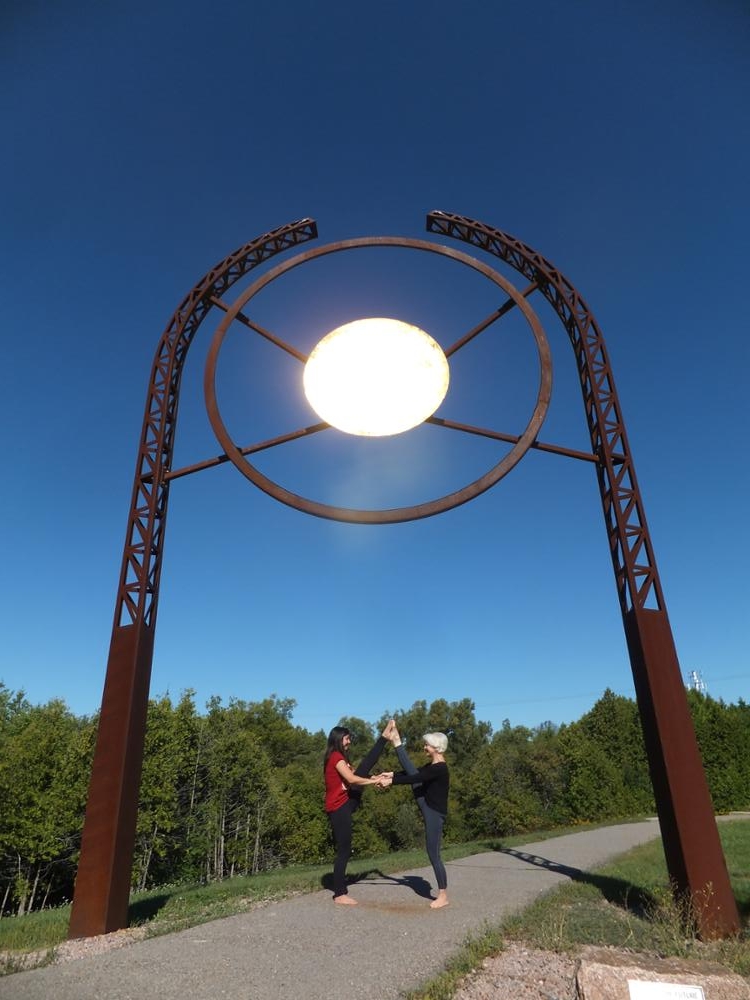 Category B: Family and friends
Winner: Shahrzad Pezhman, Teaching Assistant, Faculty of Health Sciences
My goal is to motivate others to step beyond their comfort zone and do what they are capable of doing to live a healthier and more active lifestyle. Through a picture which demonstrates an action people may not see on a regular basis, I hope to encourage others to look into stretching the limits of their capabilities in life and going a few steps further in discovering more about themselves to live a healthier, happier and more fulfilled lifestyle.
Living a healthy lifestyle involves a wide range of factors. It does not just start and end with a proper diet and regular physical activity. These are merely two important factors among a list of others. A healthy lifestyle also involves reducing stress to a minimum level, being active in life through work or regular community service, having autonomy over one's own life and activities, ensuring proper sleeping patterns, and maintaining positive and close relationships with one's family and good friends. To live a healthy lifestyle, it is also very important to take the necessary steps to discover oneself and be at peace to live in a tranquil and calm way while still being physically active.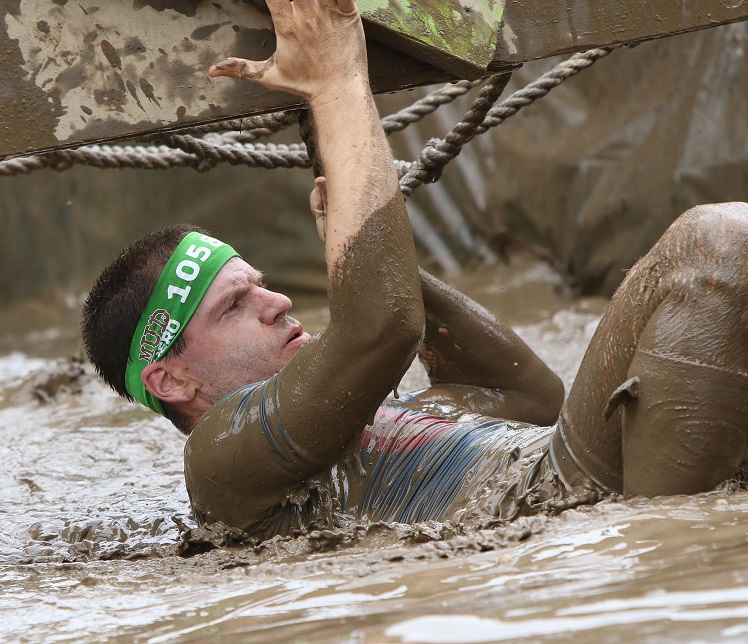 Category C: Individual/reflection
Winner: Neil Hopkins, IT Program Developer
The photo was taken at the Mud Hero Ultra 10k race held annually at the Albion Hills Conservation Area in Caledon. I completed the race in one hour and 49 minutes. This was one of three races I completed this year. Last year was my first foray into these types of races after some encouragement from friends to try it out. My inspiration for doing these races is that I think a good challenge keeps the mind and body moving to a better place. My plan is to train hard so that I can move onto Tough Mudder next year which is a 25 km race. Living a healthy lifestyle to me means being active as much as my body lets me and maintaining a strong work/life balance. 
---
Congratulations to our winners for meeting all our photo contest submission requirements!
Many of our submissions deserve honourable mention for being runners-up or just captivating us by their fitness heroism, commitment or creativity.