UOIT Just for the health of it Photo Contest 2015
In support of the university's commitment to a healthy workplace, UOIT's Healthy Workplace Committee held its second annual Just for the Health of it Photo Contest this summer to promote physical fitness, activity and fun! The contest ran all summer and yielded more than 20 photo submissions. Employees were asked to submit photos of themselves taking part in any physical activity to one of three categories. Prizes included UOIT athletic wear and SportCheck gift cards to support further activity and reflection.
Our winners and runner-up honourable mentions are featured below!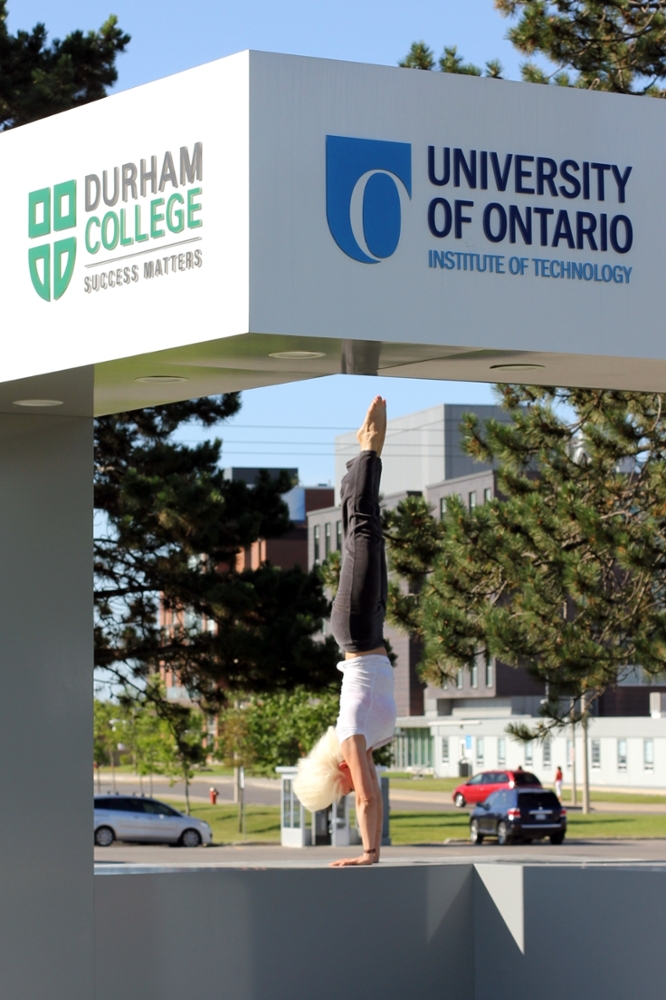 Category A – Physical Fitness @ UOIT
Svetlana Novak, Graduate Professional Development Co-ordinator, Office of Graduate Studies
As soon as this structure on the corner of Simcoe Street and Conlin Road was built with the UOIT logo on it, I thought it was asking for a good photoshoot. So when the contest was announced it matched my idea immediately and it took me a few minutes to make it a reality.
Living a healthy lifestyle became part of my life a long time ago when I was a competitive athlete in sports acrobatics. At some point I had to quit professional sports but the lifestyle has naturally stayed with me forever. Besides, it brings me too much joy and fun, so why change it?
During my seven years at the university I have met so many interesting and talented people. My personal approach has always been in a form of a question: "What else is this person besides the name and job title – a talented musician, an adventure lover, a poet, a photographer with an eye for beauty, or maybe just a wonderful loving parent…?" I am thankful that UOIT, through contests like this, gives us a chance to connect and learn about each other in such fun ways.
Photo taken by Lydia Stewart-Goodison, Graduate Recruitment Officer, Office of Graduate Studies
Category B – Family and Friends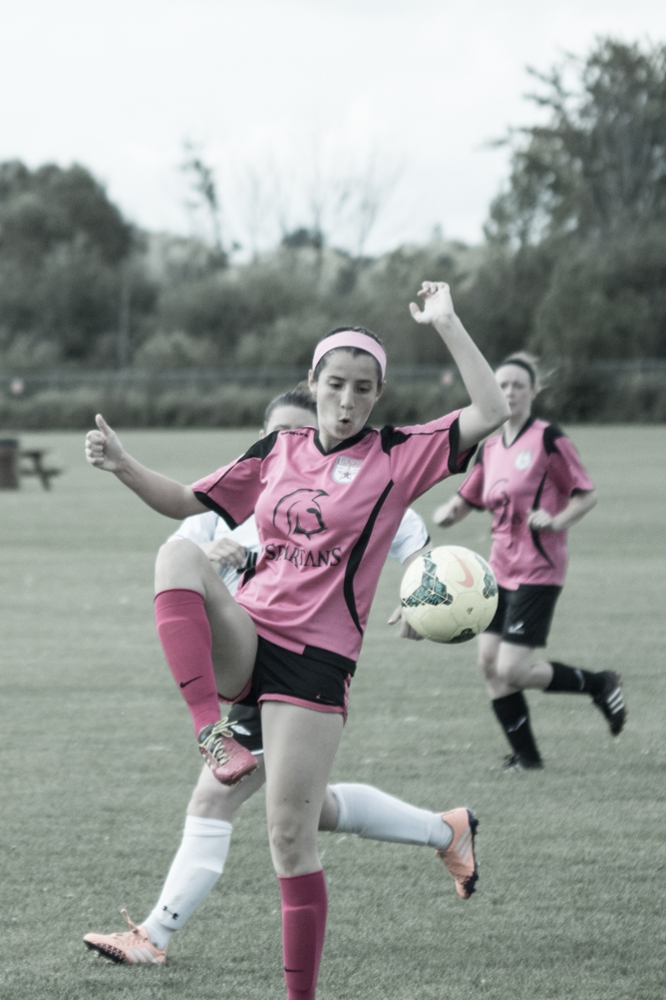 Kathryn Navarro, Admissions and Transfer Credit Officer, Office of the Registrar
Soccer has been a part of my life since I was small. It allows me to stay physically active in a fun way. I love that it is a team sport and that we have to work together to win. I play on three soccer teams every season and many of the girls on my team play on all of the same teams I do. I wanted to take the photo with this particular team as we are in first place, and that has come from working together. For me, a healthy lifestyle is all about balance, whether we are talking about food or exercise. To me, it's important that whatever I do I enjoy doing it!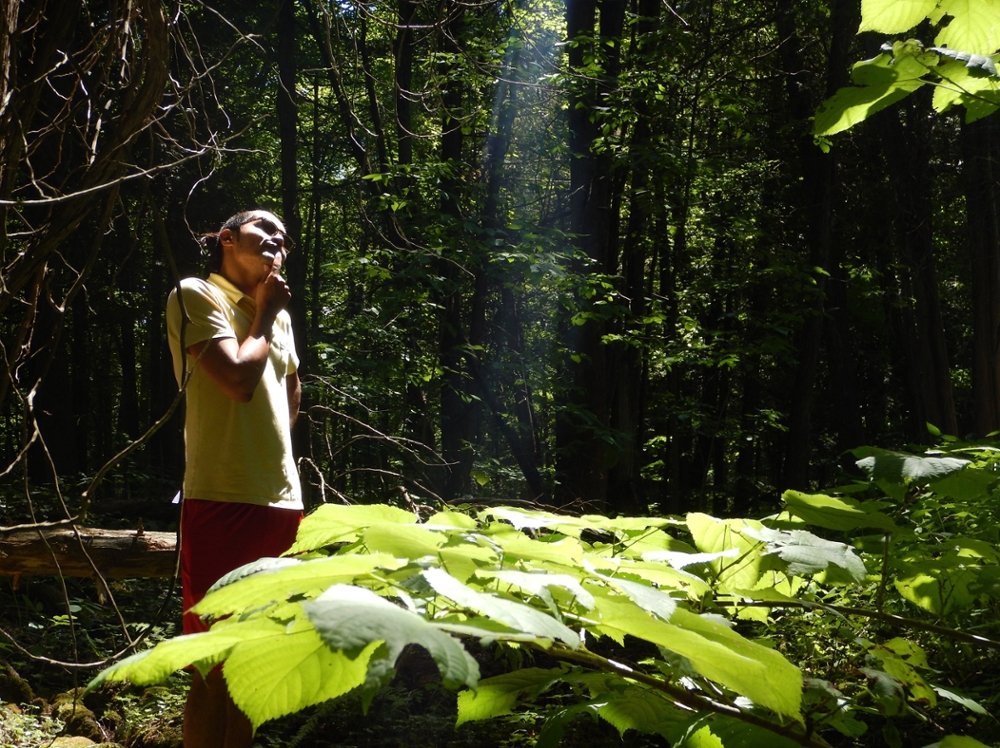 Category C – Individual/Reflection
Adam Wu, Admissions and Transfer Credit Officer, Office of the Registrar
Hiking off the beaten path to find and explore this beautiful planet is our way to stay active. Our healthy lifestyle requires balancing the mind, body and soul within our surrounding environment. Traversing the Bruce Trail this summer, we noticed a ray of sunshine peeking through the lush canopy. This reminded us of how much we love the outdoors and how important and precious our forests truly are.
Congratulations to our winners for meeting all our photo contest submission requirements!
Many of our submissions deserve honourable mentions; they were either runners up, or just captivated us by their fitness heroism, commitment or creativity.